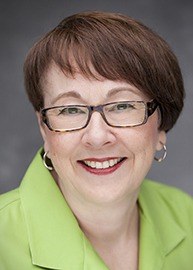 A Professional Organizer
Hi there…thanks for visiting my website. I appreciate you taking the first step to decide whether you have a need for a Professional Organizer BUT more importantly determining if I am the one to help you!
Let me tell you a little about myself. My heart is to bring those who are in "chaos" to "order." I've been gifted in 3 areas: organizing, serving and encouraging. Can't really tell you which one I love the most because all three areas are a passion for me. What do these gifting's do for you?
Well, because I have the gift of organizing, I enjoy the challenge of analyzing your situation, identifying what is wrong, and then finding the solution.
With the gift of serving, I take the responsibility of finding solutions for your dis-organization and am committed to follow through to completion. And that you can trust.
Lastly, my passion to encourage you is that I will believe in you as we work together to de-clutter and re-organization your Business or home.  As I work towards this final outcome, I will identify potential issues to prevent the same problem from again arising in the future.
Growing up I loved to organize.  As a young child when we would visit family, I would eventually sneak away (usually into the kitchen) and begin to organize the mess that was created by our visit. I usually went beyond just doing the dishes. I had to make this kitchen really efficient. So off I'd go and create organization. How did I do as a young child? Don't really know. My family member would just praise me for first taking the initiative and secondly for cleaning up the mess. It wasn't about the praise; it really was about helping, organizing and witnessing the happiness of my family member for what I had done for them.
Every job I've ever had, I've created Organizational Systems. Whether I was working in Marketing Research, Marketing or Sales, if I or the Department was not organized, I first had to create order around me. I could then proceed to work effectively and efficiently.
When I began having my children, homeschooling was something on my heart to do. I proceeded to educate my children for 14 years. That was a blessing! I did have to get my hands into organization there also. School work and schedules were organized. But what I really enjoyed doing was organizing events. I organized and led Writer's Workshops, "Mom's Night Out" meetings and a yearly International Fair. We did have fun!
Recently, I was in charge of the Marketing Department for a non-profit. What I enjoyed tremendously was putting systems in place for tracking important issues on the effectiveness of our Marketing Strategies. It was easy and enjoyable for me.
So to sum it up – I'm here for you.
I can help you organize your business, your closet, your desk, your pantry, your photos or some combination of all of these.  I'll work with you each step of the way as we turnaround your situation. But most importantly I will believe in you and encourage you to move out of the Chaos that is in your life and walk you into Order!  It will be fun…I promise!
Let's connect! Call me at 860-874-8515 or email me at info@ReginaSanchez.com. Looking forward to hearing from you!
"My husband is very neat and I think of you often when I'm organizing/keeping organized our place.  You were so wonderful when you worked on my apartment… not just with helping me clean and organize but your sweet and gentle nature was a godsend for me.  Now I try very hard to treat everyone with an extra bit of kindness.  And I am so happy!  I hope your business is doing well and I hope every day for you is as wonderful as you are!"
Anomynous