"Life is beautiful.  Remember it.  Cherish it. Share it."
Where are your photos?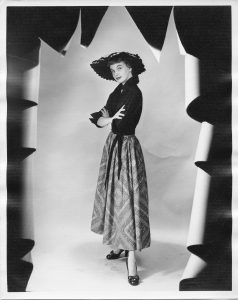 Are they in boxes in the attic or basement?
Are they in magnetic albums that are beginning to yellow?
Have you downloaded your digital photos from your camera or phone?
Do you think Facebook is a great place to store photos?
Did you inherit boxes of photos?
Would you like to digitize your media to pass on to family members?
Do you need help backing up your photos?
Well I am here to help.  As a Certified Photo and Home Movie Organizer, I can help with your photo and home movie needs.
Don't take the chance of losing these precious memories.  Because what could be more important in a family than memories!
Services offered:
Digital and Paper Photo Organization
White Glove Photo Scanning
Album Design and Creation
Video-to-Digital
Education on Photo Organizing Basics
Saving Memories Forever – Ability to save your family stories for present and future generations
Legacy Creation – Don't leave as an "Empty Dish" but as a "Shade Tree"
Some interesting facts from the Association Professional Photo Organizers (APPO):
75% of US households own a digital camera
86% of all digital images never leave the camera
30.4 billion images are saved a year and very few are printed
750 million photos were uploaded to Facebook on New Year's Day 2011
Photos are vulnerable to hard drive crashes and technical obsolescence
Time is destroying home movies and video tapes such as VHS and Super 8
Every 2 minutes today, we snap as many photos as the whole of humanity took in the 1800′s.  In fact, 10% of all the photos we have were taken in the past 12 months
Contact me now and I will get your photos back to order and help you keep those memories alive!  Call me at 860-874-8515 or email me at info@ReginaSanchez.com
It was a pleasure, not to mention a great relief, to work with Regina Sanchez. She expertly guided me in organizing 30 years worth of photos which were previously kept haphazardly in 2 extra large bins. Regina organized the pics by year, and/or event and then stored them in beautiful, displayable photo boxes. It is such a relief to have a job I've neglected for so long finally done. Working with Regina was pleasant and efficient.  Maria Vairo, Torrington
I have been carrying with me, over 3 moves and 30 years, a very large Rubbermaid bin of family photos. I never seemed to have the time or initiative to organize them and they just sat in the bin, kind of forgotten, except for nagging guilt to do something about it. Enter Regina Sanchez! To say I couldn't (or wouldn't) have done it without her is an understatement. The photos are now organized, protected, and identified in two large, lovely photo boxes. We're talking about 4500 pictures neatly arranged in a way that makes sense! It's an emotional journey, reviewing 30 years of love and fun times, but remembering those who've passed and difficult times as well. I couldn't have asked for a better partner in this task. Somehow Regina is extremely supportive while remaining focused and efficient. It is truly a relief and weight off my shoulders that I can pass these photos down to my children in a way that shows the care, patience, and beauty deserved. Thank you Regina, in my estimation you were a Godsend.      Torrington, CT
"We are so grateful to you for assisting my dad with his dining room table full of years of photos and stuff.  He looked forward to your visits and kept telling us you were wonderful.  We know that, because you were patient and listened to his stories.
Now he can go thru what you helped him assemble and spend good times remembering the history of the photos themselves … and your wonderful ability to listen to his stories while everything was being organized.  Thank you."      SNS Simsbury, CT
"Regina did an excellent job helping me organize my photos.  She was very non-judgmental about what to keep or toss."  Jan B. Middletown, CT
Photo Organization Packages
(Please call for Prices)
Phone Assessment — No Charge

Getting You Started – 1 — Half Day Package (Receive Free 1 doTerra Essential Oil)

Keeping you Moving – 3 — Half Day Packages* (Receive Free – 1 Diffuser and 2 doTerra Essential Oils)

NOTE:  Essential Oils are great to help you focus, calm your nervous or give you renewed energy to accomplish your projects
Half Days are up to 4 hours of organizing time
* Must be prepaid
No refunds on packages
On-Site Full Assessment/Do It Yourself
(Assessment will include organizing recommendations, tips and strategies in a full report)
(Call for prices on scanning, media transfers, photo books, slide shows, archival products and photo sharing.)
Referral Program
If you refer someone to Regina Sanchez, Professional Organizer, and referral has paid for first appointment, you will receive a $25 Gift Card. (Minimum of 4 hours must be booked).