Happy Thanksgiving!
I have a Thanksgiving Offer and its FREE!  Yes FREE!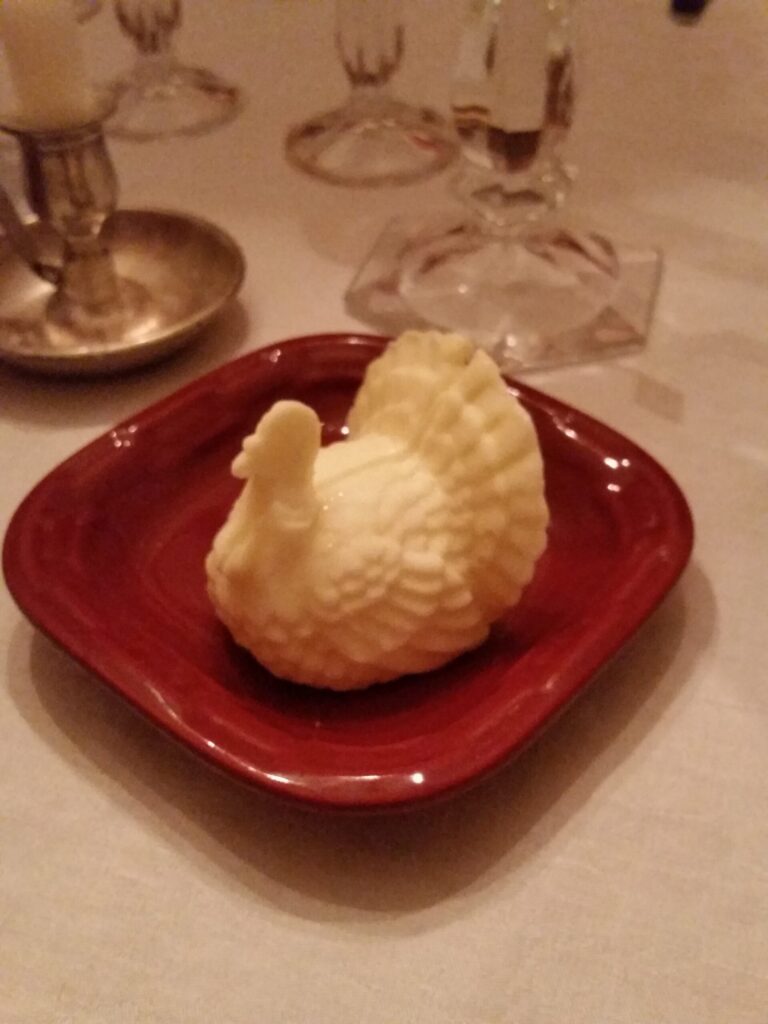 To say thank you to all my Email, Blog subscribers and Social Media friends I am offering Module 1 of I Gave Christ My Heart! Now What? totally free. 
I want to support you in your Spiritual Life by continuing to help you grow or I want to help you begin one if you don't have one.  The goal of this Study is not to fill your bucket with knowledge and information but to ignite a fire in you.  Filling you with knowledge and information is easy enough to do by simply reading.  But I want to ignite that fire in you to desire that relationship with Christ and truly have the foundation of a Spiritual Life!
See what Module 1 includes:
Teaching #1. Don't Fill a Bucket, Light a Fire!
Knowing who your Heavenly Father is and His love for you is about relationship, not religion.  Filling you with "head" knowledge will be just that.  My heart is to light a fire in you so you will seek Him with your whole heart and have that divine relationship He desires to have with you.
Get ready to have your spiritual life change as you draw closer to the Father.
Teaching #2. Why Christ Came Down From Heaven
Until we understand why God came down from heaven in the fullness of His Son to reconcile us back to Him, we will not appreciate what Christ did for us AND understand the complete love of the Father.  My heart is that through this understanding He will become your Abba Father.
Teaching #3. We Are a New Creation
As a "born again" believer, we have been made into a "new creation" and this is the starting point we are to move forward in our relationship with the Lord.  We aren't a broken vessel needing to be "fixed."  We are a "new creation" going from glory to glory and faith to faith to be sanctified in our new relationship with the Father, Son, and Holy Spirit.
Teaching #4. How Does God Speak to Us?
As we draw closer to our Father, Lord, and Savior, we will need to know how He speaks to us.  In this teaching there are listed 25 different ways to hear from the Father.  Could there be more?  I'm sure there could be, but this is a great start, and you may find that you experience some of these ways already.  You may also find there are other ways you desire to develop with Him. 
Teaching #5. What Does Faith Look Like?
Walking in faith is foundational to our relationship with the Lord.  We cannot please the Father unless we walk in faith.  The wonderful thing is Jesus said we only need to have faith the size of a mustard seed. But that mustard seed is how we start but not the place we want to stay.  A mustard seed grows into a massive tree.  Wouldn't it be exciting to have your faith be "massive?"  Let's get you there.
So, if you are excited and would like to listen to these Teachings and work through the Study Guides, let me know by click link here.  Then as you put this item in the cart, but sure to use this Coupon (type exactly as is here).
THANKSGIVING-OFFER—FREE
After you have gone through the teachings, please follow up with me to let me know how it impacted your life.
Blessings, peace, love, joy and health and of course Happy Thanksgiving!
Your Spiritual Life and Health Coach … believing in you!