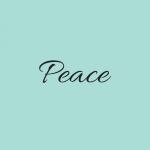 To continue along the lines of my prior Blog Post on "being lost at sea," I would like to continue this discussion and perhaps define it a little greater.
Do you know there are two categories for disorganization? According to the Institute for Challenging Disorganization, they categorize them as being "Chronically Disorganized" or "Situationally Disorganized." You might ask, "What's the difference?"
Being "Chronically Disorganized" is having lived with your disorganization for many, many years. It's affecting your quality of life and spilling over into your relationships. You find that you are constantly late for appointments, not paying bills on time, and misplacing important items you need pretty regularly just to name a few. You like to shop and know that your shopping is getting out of hand. You have a lot of credit card debt but still continue to shop. When you look around your home, you see many uncompleted projects or tasks and it's hard to get yourself motivated to complete them. You can't work on your desk any longer and have moved to the kitchen or dining room table. But that area now is too hard to work on. You feel helpless and hopeless and think that it will always be this way. It will never change.
Situationally Disorganized can leave with the same outcomes as above but the cause per se that got you into this continual mess is different. You may have lost a loved one in your life through death or divorce. You may just be coming out of a serious illness and have neglected much in your life. Or you have elderly parents and you are their caretaker and life has gotten too much. Maybe you just moved and haven't had the chance to really unpack and get settled. You're now a single mom that works full time and you have the bulk of the responsibility of raising your children. These are some of the situations that can cause "disorganization." You normally don't have this much chaos in your life and don't like living in disorganization. But circumstances beyond your control have gotten you there.
Well the good news for both situations is there is hope and there is help. For the "Situationally Disorganized" individual, your life stresses may have subsided and it's just a matter of now beginning to tackle the disorganization yourself. You know what to do; you just need the time to begin. If your life stresses aren't over, and trying to tackle these projects may seem overwhelming, then know there are Professional Organizers ready to help.
For the "Chronically Disorganized" individual, your first step is making a decision. A decision that says, "I don't want to live like this any longer. I'm done, I'm tired, and I've had it!" You too can tackle this project yourself but perhaps with a little more difficulty. That's where making the decision to get outside help will be beneficial for you. Working with a Professional Organizer will keep you on task and help get you to your desired goal of perhaps peace and order.
Whatever "category" you might find yourself in (situationally or chronically disorganized); know first and foremost that you need not walk in condemnation. That will get you nowhere. Reach out, ask for help. Take a step to begin the journey of having a peaceful environment in which to live. You will feel like a different person and glad you took the step.
Your Organizing Expert …. Believing in You!