I hope this email finds you well and that you had a great weekend.  It's a new week and that means a "fresh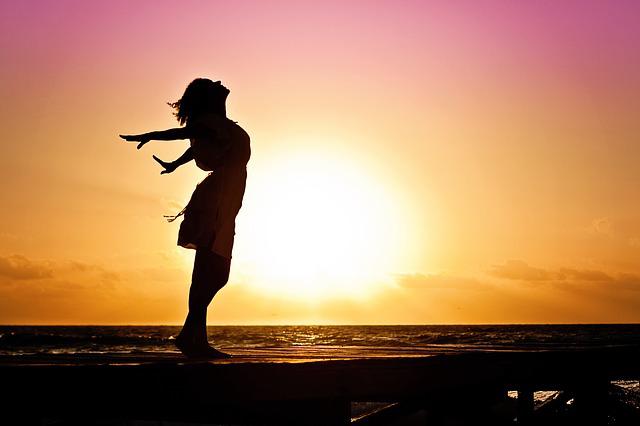 start" for what you may want to accomplish this week.
Last week, I released Module 3 for I Gave Christ My Heart! Now What?  There are now 3 Modules to listen to, be encouraged by and have hope imparted.  This week I'm starting on Module 4 and if all goes well it will be released by the end of the week.  I have Modules 4, 5 and 6 to complete and I am looking forward to releasing them to you.
After those Modules are complete, I will be adding to my Educational Resource additional teachings that I believe will bless you.   I'm excited to get started on those teachings and I hope you will be too!
As a summary of the first 3 Modules, here are the teachings in each Module.  Although these Modules are independent of each other, at least starting with Module 1 would lay the foundation for you to have a Spiritual Life.  After that you can jump around to the Modules of your choosing.
Module 1 includes:
Lesson 1. Don't Fill a Bucket, Light a Fire!
Lesson 2. Why Christ Came Down From Heaven!
Lesson 3. We Are a New Creation!
Lesson 4. How Does God Speak to Us!
Lesson 5. What Does Faith Look Like?
Module 2 includes:
Lesson 6. God's Plan for Us!
Lesson 7. We Are Called to Live in the Spirit!
Lesson 8. What Are Our Weapons of War?
Lesson 9. Unbelief and the Way We Think!
Lesson 10. Who You Are in Christ!
Module 3 includes:
Lesson 11. What is the Favor of God?
Lesson 12. Do You Understand the Grace of God?
Lesson 13. Love Unconditionally!  What Does That Mean to You?
Lesson 14. Obedience is Better Than Sacrifice!
Lesson 15. The Importance of Forgiveness!
Remember having a Spiritual Life is so critical and foundational to our daily living.  Turning to someone greater than ourselves is so helpful when times are trying, we need answers, guidance and especially love.  Some people turn to the "universe."  For me, I choose to go to the Creator of the universe and the one who created me.
I hope you find these teachings to be either one that begins a spiritual life for yourself or lights a fire in you to grow your current one.
If you would like more information or like to get started, Read more and get started by clicking here!
I am so glad you are here.  Be blessed, be encouraged and know you are loved!
Your Spiritual Life & Health Coach … believing in you!