It's that time of year where the sun is changing direction and there is a twinge of fall approaching. I don't know if it's just me and if you feel the same but something changes in August around mid month. Maybe it's just my mind doing a paradigm shift to get ready for what September holds. For many it's getting kids ready for back to school.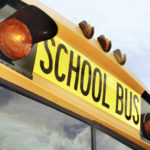 Here are some helpful tips to get you prepared and ready to start the school year off with a bang!
Get those last minute Dr. appointments in for sports physicals.
If you don't already have one, assign a "Family Command Area." This is where all school papers, notes and the calendar is kept.
Assign a place where your children will do their homework. If it's in the kitchen or even the dining room, have a place that will house the necessary school supplies. Where ever you decide that place to be, just be sure they have all their school supplies in one location.
Assign a place where the kids will come in and place their backpacks. Having hooks in the mudroom is a great place. Train them that when they walk in the door, backpacks immediately get hung on the hook. Then the next morning your children aren't scouting the house for their bags.
This is a great time to have your children straighten out their bedrooms. Purge items/toys they no longer use, play with or want.
Help your children get their bodies adjusted to getting up early in the mornings again. Have them begin now getting to bed earlier than they are used to. Each week cut it down by a half hour until school starts. Then they will be at their scheduled time.
Practice the morning routine a few days before it actually is to happen. This way they understand fully what they are responsible for doing.
Don't be remiss in giving each child a responsibility each morning to do. As a mom or dad, don't feel like they can't put the dishes in the dishwasher or make their beds. Make sure they get up in enough time to do those chores each morning. If they are having trouble getting up, then they are going to bed too late. If they can't get to bed any earlier, then they have too much on their plates. Consider cutting back on outside activities.
Be sure all paperwork is completed for after-school activities like sports, music lessons, Boy or Girl Scouts, etc.
Set up a tickler file (contact me for specifics) if you have trouble keeping track of things to do and paperwork that needs to be complete.
Purchase any school supplies.   There are usually great sales going on now at places like Staples or Office Depot.
Create a homework chart on a white board or chalkboard. Each day your child is to write down the homework that needs to be done and when it is due.
Make an agreement upfront with your children that during the school year all art projects will be kept but at the end of the school year only a certain amount will be permanently kept.
Hold family meetings at some point over the weekend to discuss all the things that need to be done and places everyone needs to be the following week.
Arrange all after school care if having done yet.
The night before school starts make certain sure your camera, video recorders or smart phones are ready and fully charged to take pictures and videos of their first morning.
This list may not be complete but it sure will give you a good start.
If you or your child needs some assistance with time management, schedule some time with me and I'd be happy to get you on the right path. As a home school mom for 14 years, I do understand getting the days organized and efficient.
Have a great school year!
Your Organizing Expert … Believing in You!