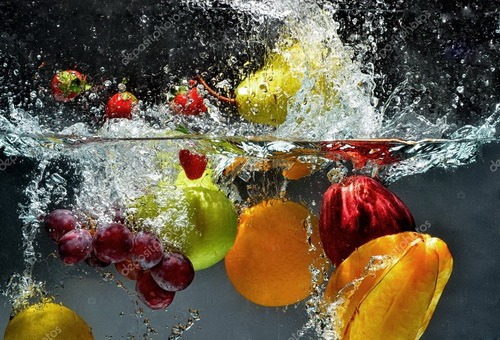 Our bodies are self healing!
Our bodies are self-regulating!
WE ARE AMAZING HUMAN BEINGS!
BUT … we must feed our body with proper nutrition (whole real food) and feed our mind with the right thoughts (walk in forgiveness and be healed from rejection)!
Did you know your body has been created to heal itself?
Did you know it's God's will and desire that you be healed, well and whole?
Did you know that having knowledge does not necessarily equal behavior change?
Did you know that making a change without the right support, program and accountability is extremely difficult?
Did you now that we are all "bio-individuals" …  what works for me may not work for you?
Did you know there could be an underlying reason that you are struck in this cycle of ill health and until you recognize what it is you'll probably stay stuck?
Did you know as a Health Coach, I would support you in making changes in your life style choices?
Why Hire a Health Coach?
#1 There is more to healthy living than the food you eat? Relationships, exercise (or lack there of), career and your spirituality will affect your health? Health coaches take a holistic approach to supporting the whole person.
#2 Physicians don't always have the time or the resources to work with their patients to help them build a healthy lifestyle. Health Coaches help fill that need in our current Healthcare System.
#3 A Coach is someone that has and abundance of resources to help you reach your health and wellness goals.  We are here to support and facilitate but not solve all your problems.  We guide you to learn how to do that for yourself!
Check Out These Facts!
1 in 3 adults have High Blood Pressure.
67% of Americans are obese and 1 in 5 Americans will die of obesity.
70% of deaths in the US are caused by chronic illnesses … illnesses that are preventable.
During a Doctor visit, less than 3% of the time is spent discussing nutrition.
We spent $2.3 trillion on Healthcare but only 2% of that goes toward prevention.
Every year there are 30 million preventable deaths.
Don't be one of these statistics! Let's get started on your journey toward wholeness!
Working with a Coach is not about acquiring more self-discipline or will power.
It's about personally discovering what nourishes you, what feeds you and ultimately what makes your life extraordinary.
Joshua Rosenthal
My Coaching will:
Give you the support you need for making lifestyle changes, better food choices, and better management of your home/space .
Help you to understand that nutrition is important; but your health and wellness isn't just just about the foods you eat. You also need to look at your Primary Foods (Career, Relationships, Physical Activity & Spirituality).
Help you reach your health, wellness and life goals by making step-by-step changes that are at a pace that is comfortable for you so as to get you to Abundant Living!
 What Will Some of Your Outcomes Be:
Begin to enjoy waking up each day as life opens up to you.
Begin to see changes from anxiety and/or depression to joy and peace.
Understand your cravings and how to reduce them.
Release your dependence on fast and processed foods.
Adding new foods to your palate.
Increase your levels of energy.
Have better nights of sleep.
Teach you how to avoid environmental toxins.
Strengthen your personal relationships.
 I will never:
Judge you
Be critical of you and the steps you are taking … as small as they can be at times
Force or shame you to makes changes
Program #1 … Taking a Leap – 3 or 6 MonthCoaching Program                       
This Program includes:

Weekly 45-Minute one-on-one Coaching Sessions either on the phone, Skype or FaceTime.
Customized strategies that will help you reach your targeted goal.
Help you realize you have in you what you need to succeed.
Action steps at the end of each Coaching Session.
Review of Primary as well as Secondary Foods.
Coaching Session Notes given after each Session.
"Wheel of Life" reviewed monthly.
Recommended Books to read.
Recommended foods to eat and meal planning.
Essential oil guidance.
Recipes
Unlimited email support
Bonus Gift at end of Coaching Sessions
Program #2 … Functional Kitchen            
In this Program, I would assess your kitchen and it's flow of function. Does there need to be changes to how you have your kitchen laid out to enable it to be more efficient? Then we dive into your food, whether it's in your cupboards or refrigerator. We will see what you are eating and what steps can be taken to a cleaner way of eating. A full written-report is given within 48 hours of the site visit.
Program #6 … Detox Your House                                                                                        
Do you know that the products you use to clean your home could potentially be toxic?  Do you use products like Febreze or Glad Fresheners to remove odors from your home?  I will do a complete walk through of the areas of your home that you are storing your cleaning products and review with you what is toxic.  I will then give you recommendations on what to replace them with so your home is safe and toxic free.
Program #6 … Organize Your Space

Looking at the clutter in your home is also a part of your health.  Studies show that woman who live amongst clutter have high cortisol levels.  Chronic high cortisol levels can cause metabolic disease, heart disease and even cancers.  Getting your space and/or your home to be an environment of peace, rest and replenishment can be critical to your health.
Want to get more information?  Let's have a Schedule 30-Minute Free Consultant