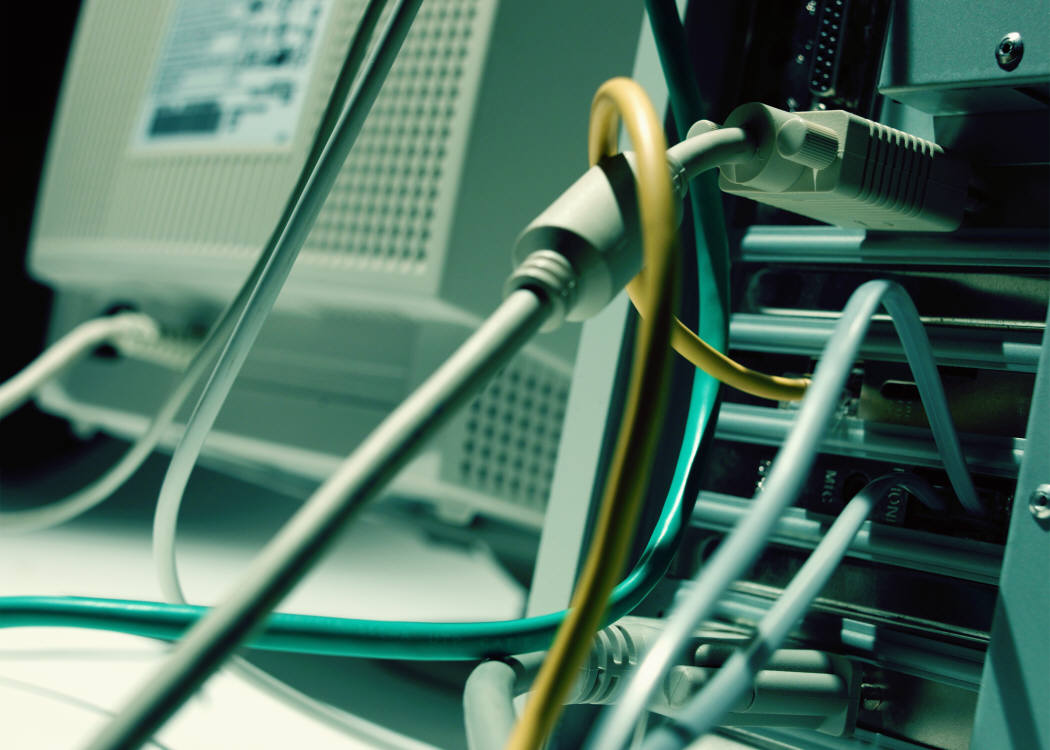 Nothing is more frustrating … and unattractive as to have many cords dangling from our tables, TVs and computer desks.  Having too many electrical cords running every which way, cluttering space and twisting through our lives, can be frustrating and dangerous.  Well you can reduce that cord clutter in a few easy steps.
First, unplug and inspect each cord checking for nicks or cuts that might cause it to be a danger for people or your pets.
Use your label maker to label each cord for identification.
Replace cables that are too long with shorter ones.  Sometimes we have a 15 foot cable when we really only need 3 feet.
Consider color coding your cables.  This way they are easy to identify.
Velcro Strips are a quick and easy way to keep your cables together and untangled.
Hooks such as cup hooks that you place in cabinets are a great way to run a cable along a table and keep them in tack.  Or attach them to your desk and hang the cables from there.
Multiple-outlet adapters are great for countertop where you may have a number of mini appliances plugging in.  Also, take extra length of the cords, wrap them smaller and put a velcro strip around them.
Plastic Tubing is a way to keep cords in one place.  Just place the plastic tubing around the cords to conceal and contain the cord clutter.
Binder Clips can be clipped to the edge of your desk and run the cable through to the top.  Great way to keep your charger cables organized and untangled.

The Everything Clip

is also great for keeping your cables organized and untangled.  They are similar to the Binder Clip but a little more attractive.
A Magazine Box is an excellent way to place all those cables running from your computer or electronic devices.  You can run the cables through the handle openings on the side of the box.  All the cables rest inside (even your power strip).  This way you are not stepping on them or getting your feet tangled up in them.
Rain Gutter approach is great for those heavy power cords.  Go to Lifehacker.com and see how it works.
So find you're your problem cable area lies, look over each of the options above and make a go of it.  You will be glad you did!
Your Organizing Expert …. Believing in You!