Life has seasons and sometimes those seasons are good and sometimes those seasons are difficult.  When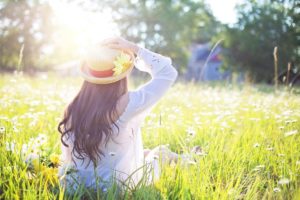 we are in difficult seasons, we can feel stuck and paralyzed.  But that does not have to be the case.
Know that whatever season you are in, you can take the good and make it better.  Or you can take the difficult and make it different.  You are the driver of your destiny and when you partner with God, YOU CANNOT FAIL!
I remember 17 years ago starting a journey I never thought I would experience.  The big "D" … Divorce!  It was painful, frightening, frustrating, abusive, confusing, depressing, saddening … and the list goes on.  It was something I wouldn't wish on anyone.
Journeying down this path was hard but not impossible.  With the love from family and friends and the love and support from the Lord, got me through this journey that was way too long and cost way too much money.
My heart is to walk along side you, encourage you and support you in this life transition … whether it's a divorce, move, new career or just a life change.
What will I help you do:
Help you evaluate where you currently are in your life
Help you re-calibrate your GPS
Help you determine what is not working for
Help you look at your past and see how it got you to where you are
Help you look at the good from your past
Help you not just become a survivor but become one that thrives
Help you reach your goals
Help you become your best self
Help you fall in love with your life
Help you live on purpose and with purpose
Help you strengthen and develop your spiritual life; if that is something you desire.
Help you look at what you are eating to see if there could be health implications such as anxiety and depression
Why do I need a Life Transition/Divorce Coach?
Sometimes we need support, love and encouragement.
Sometimes we need guidance, wisdom and fresh new ideas.
Sometimes we need someone to help us take charge of our life.
What does Coaching with me look like?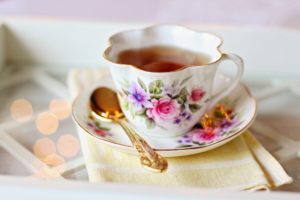 Weekly 50 minutes session (via phone, FaceTime, Skype, Zoom) over a cup of tea
Help you to see you have what you need inside yourself.
Weekly Recap of session
Unlimited email/text communication
Commitment of 3 month or 6-month packages
I will never:
Judge you
Be critical of you and the steps you are taking … as small as they can be at times
Force or shame you to makes changes
Let me help revive you back to a life you truly enjoy.  One that you wake up each morning looking forward to living.
Contact me for a Schedule 30-Minute Free Consultant
What Others Say …
"Regina Sanchez is by far one of the most influential people I have encountered in my life. From helping me organize and move to life coaching sessions on getting my life on a better track, she has been supportive, encouraging, and non judgemental which has made my process one of self loving rather than self loathing."  Leslie Horne-Seifert