Landing Page Slide
The Home Organizing Tool Kit
Create a Home of Peace, Rest and Health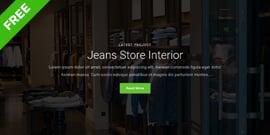 Not everyone is ready for private coaching, but everyone starts somewhere …
WHAT IS THE HOME ORGANIZING TOOL KIT?
The Home Organizing Tool Kit will:
Inspire and empower you to create a home of peace, rest and health.

Provide you with easy to implement tools and techniques to tackle clutter and disorganization.

Be like having a Professional Organizer work alongside you.
Whether you have no idea how to tackle an organizing project or you've got some experience de-cluttering and organizing your space, this Home Organizing Tool Kit will give you the tools you need to help you reach your desired goal.
How does the Home Organizing Tool Kit work?
You will receive 12 Teaching Videos with downloadable Guides that will walk you through the journey of organizing a space, a room or your entire home. Videos are easy to follow, and the Guides will help keep you focused and on track with the project or projects you choose to organize.
As an added BONUS, I've included 3 BONUS Teachings. So in total, you will have 15 Video Teachings with companion Guides.
Here's what you will receive:
Video #1 – Introduction to the Benefits of Organizing – You will learn why it's important to have an organized space.
Video #2 – Setting Your Goal – This video will help you learn to set a goal(s) for your space.
Video #3 – Organizing Room by Room – This video will help you set a strategy for each space or room you desire to be organized.
Video #4 – To Do for Each Room – Here we will talk about creating a To Do list for each space desired to be organized.
Video #5 – Rewards — Need I say more.  You will earn those Rewards.
Video #6 – Chore Charts – If you have children, this video will help you create chores for them.  It's important that the whole family is involved in maintaining a well organized home.
Video #7 — Item Location Form – Sometimes it makes sense to take items from their current location and place them where they truly belong.  But habits are hard to break.  This video will teach you how to keep track of those new places.
Video #8 – Self Sabotaging Tendencies – We all have them.  This video will help you identify them and give you a strategy to overcome.
Video #9 – Ways to be Motivated – At some point in this project, you will get stressed, frustrated and bored.  You will want to give up.  This video will encourage you to keep going.
Video #10 – Organizing Tips – Here you will get tips to help you move along in your organizing project.
Video #11 – Steps to Organizing – This is the meat of the program.  You will learn here the actual steps to tackle your space, room or home.
Video #12 – Questions to Ask Yourself – As you are deciding what to keep or what to pair down, this video will give you those questions to help you make those decisions.
PLUS 3 Bonus Videos
Along with each video, you will be given work sheets to coincide with each video to help you create a strategy and plan for your organizing project!
Who should purchase the Home Organizing Tool Kit?
If you desire to transform your home to a place you love to come home to every day and you want to learn a proven step by step way to de-clutter and organize your space, then this Home Organizing Tool Kit is for you. This Kit is ideal for you if you:
Are teachable

Ready to make changes you have long desired

Willing to have fun along the way
If this is you, then click the button below to get started.
For $149 (reduced to $99) you will become that unstoppable force in your home! Sign up below to receive your toolkit.
What have others said about my work?
"I have sooo much more then enjoyed them! In so many ways you're little emails have improved my life so much and I am very very grateful!
I hope one day soon to share with you the many ways your little emails have inspired me and helped to to forge forward to a more productive and much happier life. I was a terribly disorganized "Organized" person for far to long which made me completely dysfunctional, depressed and so unhappy. Because of you and your inspiration I am finding things I forgot about or lost including my Artistic heart! I often say "When I draw and paint I find my soul and it frees me". So this kinship has lead me down the path to finding this "Happy Place" once again for me and I am beginning to feel joy and freeeee again! (And without chocolate too ha!)
Please, please, please keep them coming and I will continue until I finally feel I am "Meagain" and will share this journey with you too. I promise!
My dear internet friend… thank you!"
~Kathryn T. Cross
"Thank you so much for your efforts in getting my parents relocated. I appreciate your understanding. You are a professional, talented and perceptive to the needs of those you are working with. I will continue to confidently refer business your way."
~VB, Winsted
"Regina, you are the ultimate professional! Organized, prompt, caring and gentle at a difficult transitional time. You are exceptional. I was more than pleased! You are the best."
~Marion V. Gillotti, West Hartford
"Regina helped me with an overwhelming organizing project. She was wonderful! Knew exactly how to take the lead and pleasantly, respectfully and firmly push me to get this project done. She made sure we maximized our time and completed the project on time. Excellent organizer!!"
~Carol, Manchester
"Regina totally removed the stress of a very difficult move. She met with me in my old and new places to assess my needs and to prepare for the move. Then, in a single day she helped me unpack and put everything away so that I was 100% settled in my new place. She is also a true professional and a pleasure to deal with personally."
~Laura S., West Hartford
"Since moving into my apartment two years ago, I have been anxious and fearful about having people here. Now I have peace and happiness regarding my home! It finally feels like I live here!"
~Lynn R. (Berlin, CT)
"We live in a beautiful luxury apartment complex and I am retired. My husband is very neat, and I think of you often when I'm organizing/keeping organized our place. You were so wonderful when you worked on my apartment… not just with helping me clean and organize but your sweet and gentle nature was a godsend for me. Now I try very hard to treat everyone with an extra bit of kindness. And I am so happy! I hope your business is doing well and I hope every day for you is as wonderful as you are!"
~Carol (Simsbury, CT)
Transform Your Home or Space…
Get the Home Organizing Tool Kit Today