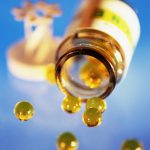 Have you been enjoying "Your Sanctuary" this past week?  If not, pop me an email and let me know your struggles.  I'd love to offer some suggestions.
This week I want to focus on a room that is truly "a matter of safety"!  Do you know which room that is?  It's your bathroom.  Typically, this is the smallest room in the house, but not always.  Some of the newer homes have bathrooms you could have a party in … no kidding.
But this is a room that everyone uses every day.  It needs to be clean, neat, organized and safe.
For today, we are going to focus on the medicine cabinet.  You want to begin by completely emptying this cabinet out.  Once it is emptied, wipe down the shelves so you can give it a fresh start.
As you begin to put your items back, go through your medicines to remove those that are expired.  DO NOT throw them down the toilet or in the garbage.  Medicines are considered hazardous and need to be disposed of correctly.  Here is a link to check out proper disposal of your medications Medicine Disposal or speak to your waste management company or local pharmacy.
Remember your medications need to be sorted regularly.  If you use a lot of medications or vitamins, schedule on your calendar at least two times a year to go through them and remove expired ones.
Use zipper seal baggies or fun mason jars to hold loose items such as cotton balls or gauze pads.  This will keep them neat and clean for use when needed.
Type up, laminate and hang a list on the inside of your medicine cabinet the medications taken regularly, any drug allergies and poison control numbers.
Take care of your bathroom, keep it safe and clean …. and go enjoy a bubble bath!
Your Organizing Expert …. Believing in You!