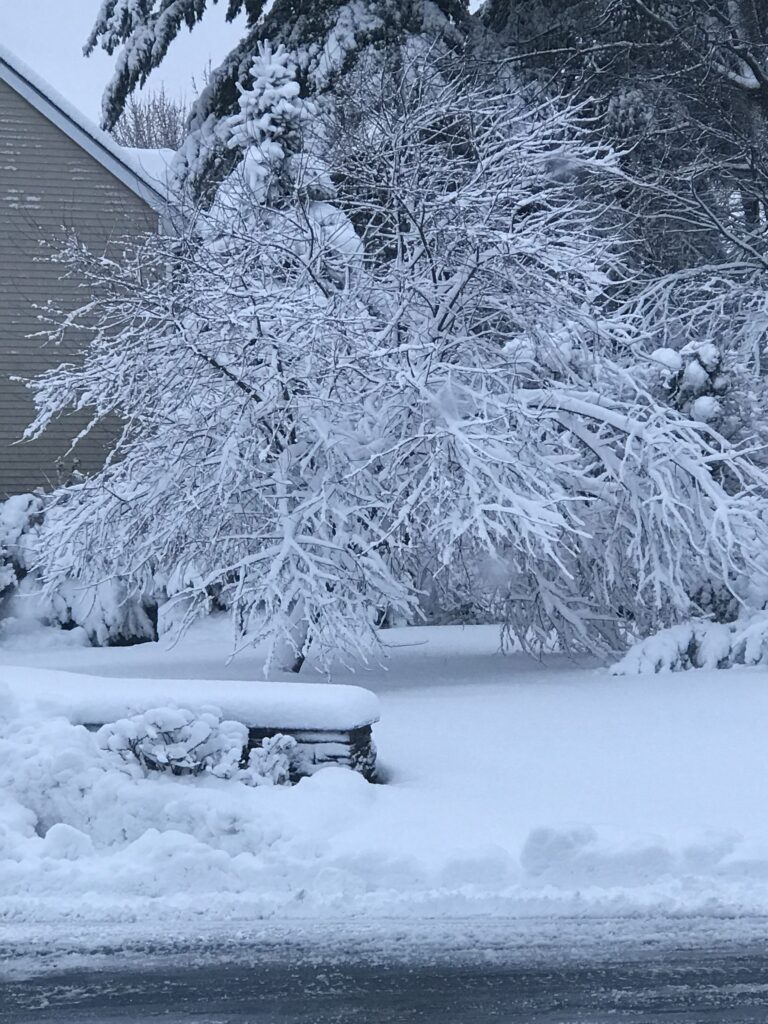 Here in Connecticut this afternoon we are having snow or at least we started to.  It just stopped.  But we are supposed to have more snow later this afternoon but then turning to rain.  It hasn't been much of a Winter Wonderland here in CT but I'm really not complaining.  It's saving on our now outrageous heating charges.  This picture is from a Winter Wonderland in 2018
So, what's so lovely about this Winter Wonderland blend?  I love the woodsy and fir type oils especially this time of the year.  If you need some grounding or a calming atmosphere, that's what you will get from Cedarwood and Siberian Fir.  Cassia is a type of cinnamon and has a strong and spicy aroma.  Cassia goes back to Biblical times and was used for many functions like a healthy immune response, supporting your digestive, metabolic and cardiovascular systems and of course it's wonderful aroma.  Wild Orange literally smells like sliced oranges.  It's truly delicious.  Wild Orange is very uplifting oil.
As always, to order these oils, go to Clicking here will help you get your oils! .  Remember if you become a Wholesale buyer you save 25% on each oil AND if you place a monthly order on a Loyalty Rewards Program (LRP) you begin to accumulate points and can then order free oils.
Blessings and love and enjoy your Winter Wonderland!
Your Spiritual Life & Health Coach … believing in you!