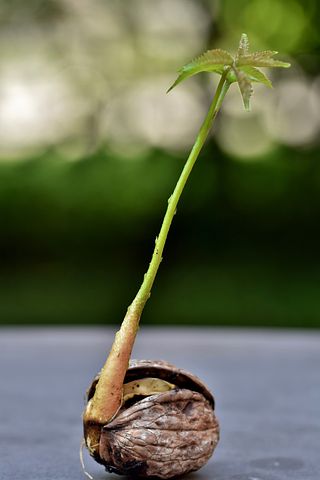 Today is Monday, the first day of the work week for most.  Today was the first day of school for the kids in my town.  I always loved the first day of school.  I was excited for the new things I was going to learn.  I was excited to get a "new" textbook and really loved it when the textbook was truly brand new.  I loved my new classroom and my new friends.  I was excited about my new teacher hoping I would like him or her.
I entered that first day of school full of hope for it being a good year.  Sadly because of the trauma in my life, that excitement didn't last long.  I found it hard to concentrate which meant it was hard to learn. Because it was hard to learn, I concluded that I was stupid, too stupid to learn.
That first day of school I was given a fresh start but unfortunately, I didn't have the tools to help me move past my trauma and receive healing.  Do you need a "fresh start" today in any specific area of your life?  You can begin that "fresh start" with some foundational truth.  Building a house without a solid foundation will not keep it standing when the storms come.
Not having your life built on the foundation of truth will make it difficult for you to weather the storms that will come into your life.
So if you would you like to have a "fresh start" today?  Consider my new Course giving you the foundation to life.  Click here for Module 1 of "I Gave Christ My Heart! Now What?"
Learn from my teachings that I don't want to fill your bucket with knowledge and information, I want to light a fire in your heart to know more of who your Father in Heaven is to you.
Learn why the Father sent Himself down from Heaven to live amongst us.
Learn that when we give Christ our hearts, we are a "new creation" and the old us is gone.
Learn what are the ways the Father can speak to us. There are many listed.
Learn what Faith looks like and determine if you are a "seed" or have begun sprouting and are growing into a mighty tree.
Being reconciled to the Father in Heaven will give you a life of peace, joy, love, and health.  Don't live any longer in stress, anxiety, depression, and dis-ease.  Take the first step and begin your Fresh Start whether you are a believer in Christ or not.  This teaching will refresh your relationship with Christ or help you begin a new journey.
Click here to enter in and begin to change your life!
Be blessed, be encouraged, and know that you are loved.
Your Spiritual Life & Health Coach … believing in you!