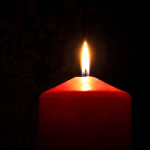 How did you do with last week's Organizational Tips for "Creating Your Sanctuary"?
Now we are going to go into the room that needs to be your "Sanctuary" … your bedroom.   Remember it should be a place of serenity and comfort.  It needs to be a place that you are finding peace; a place where your body gets replenished and refreshed.  If there is clutter all around you in this room, you will not find that peace that we all need … especially at the end of a busy and hectic day.
Now that you worked on de-cluttering and organizing your closet, there should be room to place those items that are lying around your bedroom back into its proper place.
Start with each dresser and nightstand and determine if it is being used for what it's purposed for.  I have a client whose chested drawers were being used to store paperwork.  Out of the 10 drawers in this "chest", she only had clothes in one. The rest was used as a filing cabinet.   Not a good use of her beautiful piece of furniture.  We de-cluttered and now she has this chest back for its designed purpose.
Do you have a sitting area in your bedroom?  Can you sit on the chairs?  If not, de-clutter it.  Create this space to be an area for maybe having your morning coffee and preparing for the day; or as a space to rest at the end of the day reflecting on your day.
Think about using the space under your bed for storage by purchasing those Rubbermaid or Container Store storage bins.  Measure the space between the floor and the bottom of your bed and purchase a bin that will fit nicely there.  You can store off-season clothes, shoes or even extra bedding.  You can even find ones with wheels for ease of getting under there.
Be sure to label each of these bins AND don't have those 4 rows deep.  You want to be sure you can easily access them without having to move all the boxes around to get to one.
Then purchase a "floor length" bed skirt to hide these new storage bins.
Do you need to refresh window treatments and bed coverings?  That could give your room new life?
Some final tips to have that "peaceful" sanctuary:
Before you go to bed each night, be sure the room is picked up and your clothes from the day are either hung in the closet or in the laundry.
Put your jewelry in its appropriate place.
Each morning before you leave your room, take a few minutes to take care of dirty laundry from the night before.
Make your bed each morning and open the shades to let in the sunlight.  There is nothing like natural light to bring joy into a room.
By following these few tips above, you will thank yourself at the end of a long day when you can go into your "sanctuary" and find rest and peace for your soul.
Your Organizing Expert …. Believing in You!