I'm excited to announce that Module 3 for I Gave Christ My Heart! Now What? has been released.   I hope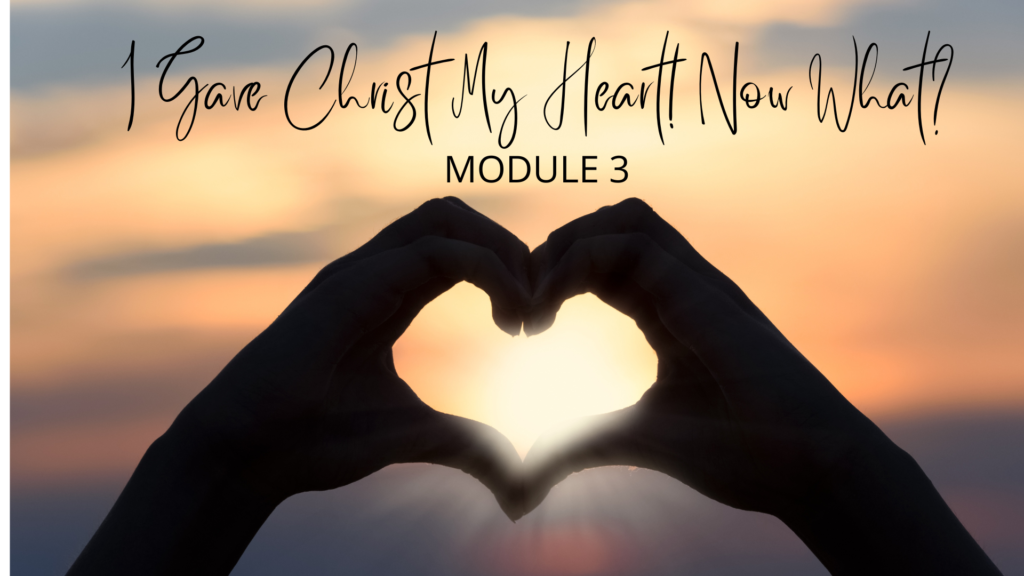 you've had a chance to study Module 1 and Module 2.  Although these Modules are independent of each other, at least starting with Module 1 would lay the foundation for you for having a Spiritual Life.  After that you can jump around to the Modules of your choosing.
Having a Spiritual Life is so critical and foundational to our lives.  Turning to someone greater than ourselves is so helpful when times are trying, we need answers, guidance and especially love.  Some people turn to the "universe."  For me, I choose to go to the Creator of the universe and the one who created me.
So, in this Module you will find:
Lesson 11. What is the Favor of God?
What is the "Favor of God" and how do we receive it will be the focus of this teaching.  Receiving the "Favor of God" is something the Father wants each of us to walk in.  Learn how you can receive God's Favor in your daily life.
Lesson 12. Do You Understand the Grace of God?
Do you know God's Grace is a free gift?  It's not something we have to earn.   Once we realize it's a gift given to us and we realize what the power of Grace means, we will never want to be without the full recognition of Grace in our life.
Lesson 13. Love Unconditionally!  What Does That Mean to You?
When we are told to "love" others, does Hallmark come to mind?  It did for me until is dived deep into studying what loving others mean in God's eyes.  It's a revelation that just might set you free.
Lesson 14. Obedience is Better Than Sacrifice!
God wants our heart to be following Him and obeying Him.  The Father looks at disobedience or rebellion as witchcraft.  Don't let yourself fall into that trap of the enemy. I'm
Lesson 15. The Importance of Forgiveness!
Forgiveness is a hard topic but one that must be taught.  Walking and releasing forgiveness is a command that the Lord gives us but some of us have been so wounded and traumatized that it feels like it's an impossible task.  Once you understand how to forgive, who does the forgiving and the pleasure in the Father when you do, you will be set free and will speedily forgive those who have hurt or offended you.
I pray these teachings will encourage you, ground you in some greater understanding of the Father in Heaven, and His love for you.  Click here to get started. Module 3
Your Spiritual Life & Health Coach … believing in you!