As a follow up to my prior Blog on Organizational Tips/Chores for the Fall, I would like to focus on some Organizing Tips/Chores for your outside.  Owning a home can be hard at times.  But taking care of it is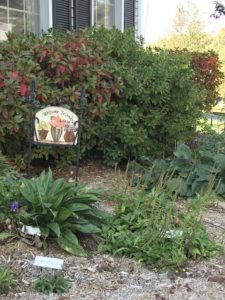 critical to maintaining it in good condition and not letting your property get neglected.
So, what are some of those Tip/Chores that need to get done for the proper maintenance of your home outside?  Well here is a list.  It may not be complete, but it definitely is a start.
Drain and put away hoses
Rake your leaves (Don't let them stay on your lawn under the snow. You will ruin your lawn)
Clean out your gutters
Wash your windows outside
"Dead head" your flower beds and remove leaves
Clean your BBQ grill. If you have a cover, cover it.
Cover outside furniture or store inside off your deck/patio
Put deck umbrellas away
Put away garden paraphernalia
Cover your AC Unit
Put snow plowing steaks in your driveway
The list may seem short but by all means is time consuming.  Plan these chores around the weather.  Check the weather for the week.  If you are having a warm day, get out and start raking and cleaning out those gardens.  Before the cold sets in, you'll be done.  Oh, and don't forget, get the kids involved in these chores.  They should be a family project and not just let for one family member.
Happy Fall!
Your Health, Wellness and Organizing Coach … Believing in You!
Would you like to receive a copy of "How to Unclutter Your Life?"  Click here for your copy!