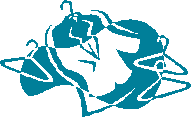 Sometimes our schedules can be so full we just don't have the time to begin an organizing project.  Well here are some ideas of items to be purged that will take but only a few minutes.  Pick a room a week, take 15 – 20 minutes and gather the items on the list below and purge.  You will feel awesome!
Kitchen
Plastic restaurant or stadium cups
Expired coupons
Out-of-date menus
Receipts from the grocery store
Receipts from fast-food restaurants
Recipes that are too difficult, cost too much or can be too time consuming
Dishes you NEVER use
Vases from flowers delivered
Recipes book you have NEVER used or OPENED in several years
Bedrooms/Closets
Hangers that your dry cleaning was received on
Sweaters that are pilling
Shoes that hurt, you've out grown or are really worn
Clothes that have stains that you CANNOT remove
Broken or worn costume jewelry
Bathroom
Expired vitamins (health issue)
Expired medications (health issue)
Ripped or torn towels and sheets
Cosmetics that are old and have not been used in years (health issue)
Family Room/Playroom
Broken VCRs or DVDs
Trophies from YOUR childhood
Broken toys that cannot be fixed; PLEASE DO NOT DONATE BUT TOSS
Outdated computer equipment or technology (movie cameras, etc)
Old/unused cell phones
Computer games, video games, floppy disks, old CDs, cassettes
Paper-back books that you have NO interest in reading again.
Photos you don't love, can't recognize or are blurry
Home Office
Junk mail
Old greeting cards that you will NEVER send
Schedules and invitations to events that have passed OR you have no plans on attending
Instruction manuals and warranties for items that you no longer own or that are broken
Business cards from individuals that you cannot remember who they are
Solicitations for donations that you DO NOT plan on giving to
Schoolwork that is not treasured or important
Brochures for vacation places you DO NOT ever plan on vacationing at
Basement/Garage
Dried up cans of paint
Plastic flower pots that plants came in when you purchased them
Old oil
Old pesticides
Broken garden tools
Broken "outside" toys
Old car parts
Tires beyond repair
Think of the peace you will bring into your environment by taking these simple steps.
Your Organizing Expert …. Believing in You!