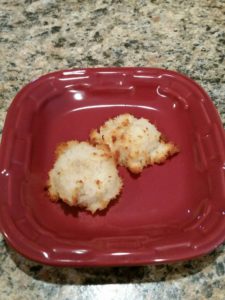 Preheat oven to 350 degree Fahrenheit

Place parchment paper or reusable non-stick baking sheet on tray.

Mix all ingredients in a saucepan over high heat, and then bring down to a simmer for two minutes, or until thickens.

Remove from the heat. Scoop mixture into balls and place on the baking sheet.

Bake until golden brown on top (5-15 minutes, depending on your oven. Be sure to check every few minutes.)

Allow to cool and set for several minutes. ENJOY!