Welcome back and thanks for joining me again.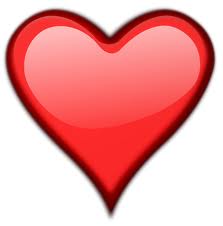 This week I'd like to focus on the "Heart of Your Home" … your Kitchen.  Why do I believe it's the "Heart of Your Home"?   Your Kitchen is the hub for your family.  It's the place where most activity occurs, most decisions are made, and the place where the family gets nourished.  Without the Kitchen, a home is worthless.  The room that gets valued the most in a house sale is the Kitchen.  So let's begin the process of getting our home in order by beginning there.
If you do not have the day to work on this organizational project, then dedicate as much time as you can.  Ok … let's begin organizing.
Remember your "Why" for this project and post it somewhere visible.
Determine how long you will work until you "take a break".  Then set a timer (if that works for you.)
Pick a starting point and work around the room until you reach your starting point.
Get 3 boxes and label them:  Toss, Donate, Give Away
Completely empty the Kitchen (cabinets, pantry).
As you are emptying the cabinets and pantry, make a decision if you need to keep each item.  If you have not used an item in a year or two (sometimes we don't use items but just once a year), then consider donating, giving it away or tossing.
Wipe down the inside (and outside) of each cabinet.
Replace shelf liner if worn or put down shelf liner if you have none.  (This isn't a must.  It does help to keep dishes from sliding around as you put them away)
Begin to think about putting items away accordingly.  For example have all coffee cups/mugs together.  Glasses with glasses.  Dishes with dishes.
As you think about the placement of your items, think about their uses.  Drinking glasses are best kept near the refrigerator since that's where most beverages are kept.
Dishes should be in a cabinet as close to the table as possible but not too far from the dishwasher.  The same with silverware.  Have it close to the table but not too far from the dishwasher.  Pots and pans should be near the stove.
Where do you do your baking?  On an island?  Then have your baking utensils in the Island drawer with mixing bowls close by.
Put those items used the most at eye level and place the tallest items in the back for easy access.
If you buy in bulk, use mason jars or clear containers with tight seals.   Mark the container with the purchase or "use by" date.  Don't store the BIG bulk boxes in your cabinets.  Store them elsewhere.
Keep baking supplies together to save time (sugar, flour, baking soda, etc)
Store seasonal items in a high cabinet or if you have nice storage area in your basement.
Use wall space for hooks and towel holders to save counter or cupboard space.
Use baskets or bins for loose items such as onions, potatoes, seasoning packets, etc.
Nest your pots and pans but not too high.  Having them too high makes it harder to get to the pots on the bottom.  Put paper towels or plates between pots to avoid scratching.
Keep storage bowls and lids together.  If you have lids but no bowls or vice versa, put those items in a bag and label "orphaned".  Check the bag in 2-3 weeks.  If you haven't found their partner, toss.
Create a system for your coupons.  You can store them in: envelopes, wallet-sized expanding files, 3-ring binder, photo album, etc.  Sort them by expiration date or product type.
De-Clutter your cookbooks.  Haven't used a cookbook in a year or two, consider donating or giving away.  If there is one or two recipes you like in it, copy the recipe and store in a recipe box or binder.
File your loose recipes.  Some storage ideas:  recipe box, 3-ring binder.
Don't let your kitchen table be a "dumping" area.  Create a place where everyone can walk in the door and place their keys, pocketbooks, back packs, etc.
Put small appliances away in a cabinet.
Keep your counters are "clear" as possible.  Store only what is truly needed (ie coffee maker, knife block).
Go through food items (especially canned goods).  Been sitting in your cabinet for 6 months or longer, consider donating … if they haven't expired.
Be sure to have a handy "step stool" close by for those hard to reach shelves.
Hope you find this useful.  Let us know how this works out for you.  Looking forward to hearing from you.
Your Organizing Expert …. Believing in You!