"Listen – what you are talking about are memories — just memories.  You have to put them in a shoebox and retire them.  One thing I've learned is that everyday is a new thing; a chance to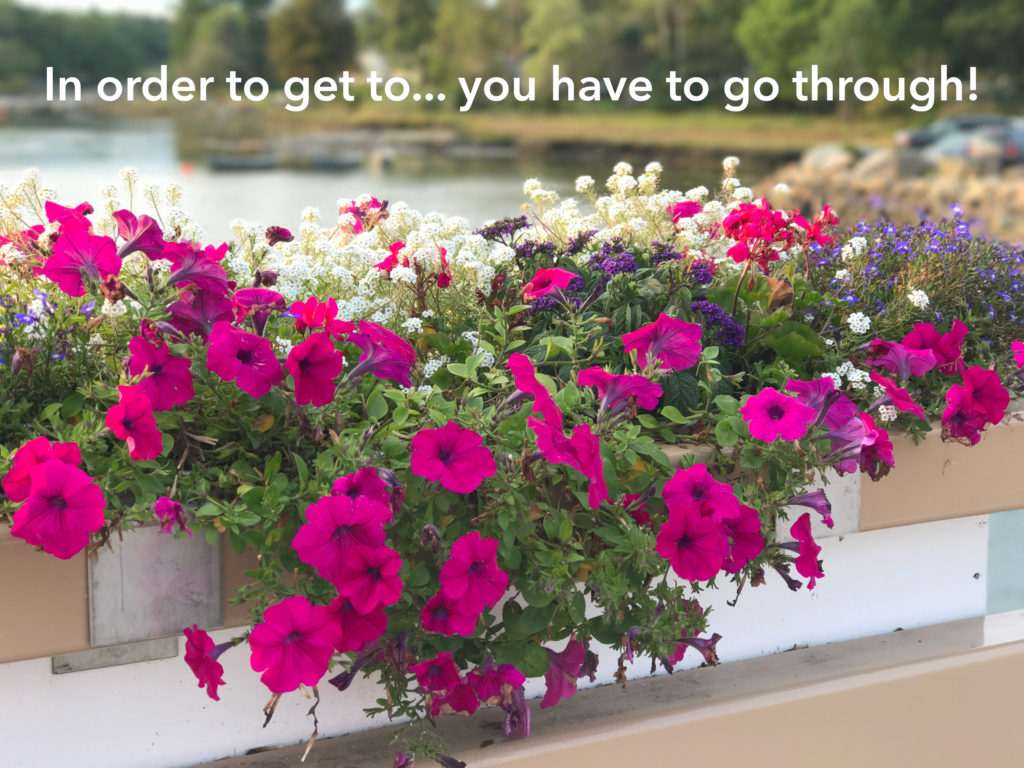 start again.  Give life a chance.  Grab a hold of it now."
From the Walton's Show
I am such a lover of the old shows from the 50's and 60's … I also like the Hallmark Channel.  My reasoning is the world has so much tragedy, strife, evil and crises that I want to fill my spirit and soul with good things.  I refuse to be entertained by anything of negative report.
So, when I want to watch something, I turn to the old shows.  This above statement was from Pa Walton of The Walton's.  He was talking to an old friend who wouldn't let go of the past.  When he said the above statement, it was profound to me.  I hit pause and captured those words and now want to share them with you.
You might ask, "What in the name of heaven does this have to do with organizing?"  Well glad you asked.  I find so many of my clients getting tripped up with things from their past that prevent them from moving forward to their goal of having peace in their homes.  They get stuck and relent to believe it has to be this way.  Fortunately, that's a lie and there is a way out.
What are some of the things I see holding clients back from creating a home of peace?
They were bombed all their childhood that they are messy, slobs, unorganized and lazy. Those words still speak to them.
They were told they have ADHD or ADD and there is no help for them. It will always be this way.
They have had trauma in their past and believe that their "stuff" brings comfort and security.
They refuse to take responsibility for the mess they created AND blame others for it.
They are lonely and use stuff to fill the void.
The believe if they let the items go, so will the memories.
Well like that statement above …
"Listen – what you are talking about are memories — just memories.  You have to put them in a shoebox and retire them.  One thing I've learned is that every day is a new thing; a chance to start again.  Give life a chance.  Grab a hold of it now."
… these are only memories.  Just memories.  Memories can be good, and we should preserve and hold onto them.  But some memories can be trying and difficult.  But remember they are just memories.  I remember years ago when I was dealing with my past and seeing a therapist regarding sexual abuse.  As the memories were coming forth, the pain unbearable and me wanting to run out of the room, my therapist would say to me, "Stay with it.  These are just memories.  They are not the act."
The reality is you might be dealing with ADD or ADHD but there is an answer for that … and it's not drugs.
You might have been verbally accosted all your childhood, but you can change those records.
You might have experienced trauma in the past, but you can be healed from it.
You might be refusing to look at your responsibility in the mess, but you can move past that.
You might be lonely and using "stuff" to fill that avoid, but there is a way to begin to fill that void of loneliness and release the stuff.
You might be thinking if I let go of "mom's jacket I'll forget about her," but there is a way to capture and preserve that memory but let go of the stuff.
If you truly want to have a home of peace and rest where you come home every day from work and feel that peace as you walk in the doors, it is possible.  But you are the only one who can make that decision to move forward.  Once a decision has been made, a plan can be put in place.  Even if you have others in your home, changes can be made, and victory can be accomplished.
So, put those bad memories away from you and make the decision to begin to move forward to reach your goal.  It may look impossible but with the right plan and strategy you can fulfill your dream of a home of peace.
Contact Me Let's get to the root of what's holding you back.  Once we know, we can cut it away and put a plan in place to help you get to your dream.  Don't wait any longer.  Take the first step now and reach out.
Your Health, Wellness and Organizing Expert … believing in you!