I want to guide you to a life of peace, love, joy and health!
Are you overwhelmed with…?
Fear, worry, anxiety, stress
Depression, negative confessions, self-condemnation
Emotional Imbalances
Dis-ease or ill-health
Or a life that is simply being trodden over?
Your First Step Towards Your Fresh Start After Trauma!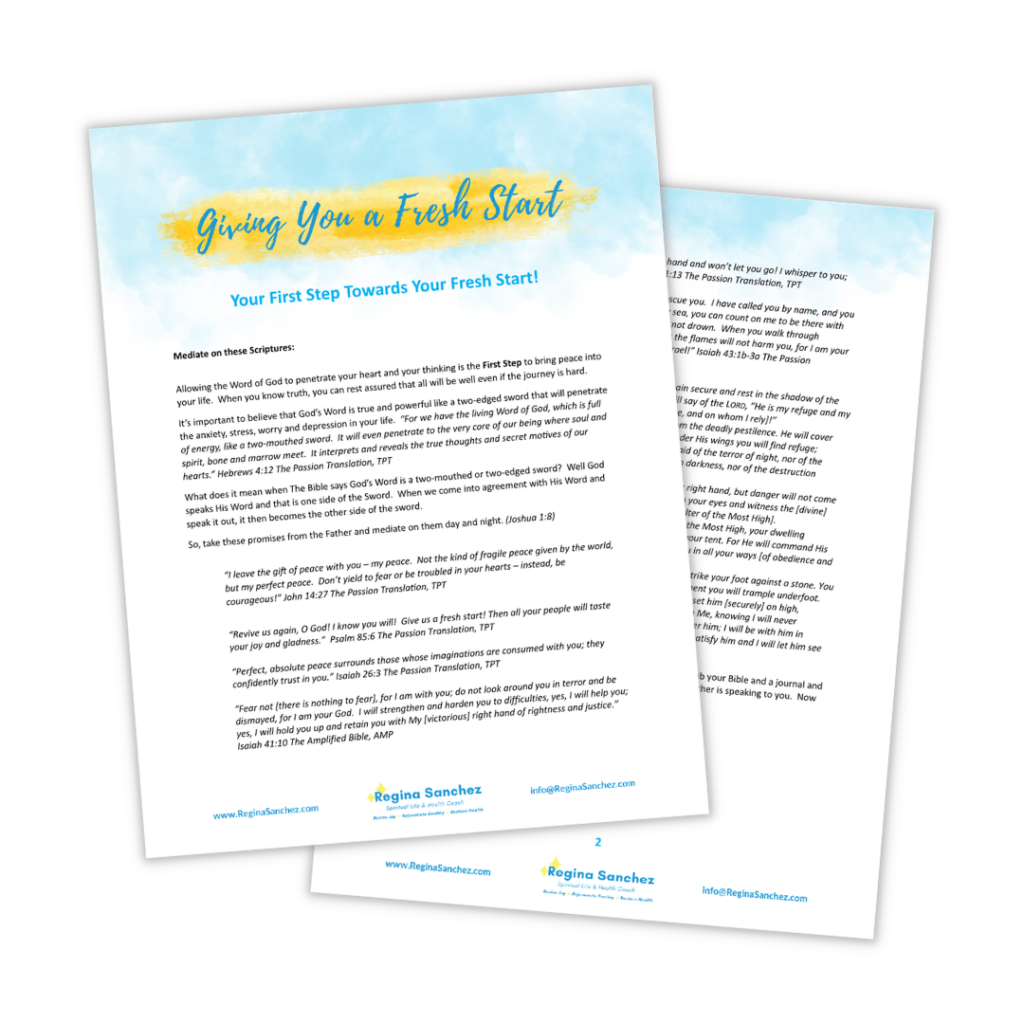 Basically we live in a broken world, many of us have been hurt by circumstances or people in some way. With unresolved hurt, we carry around open wounds that never seem to heal. Eventually, we move along in life, we take those wounds and those problems with us, and they continue to rob us of joy and life and can bring on dis-ease and ill-health. Even though we may have been wounded, we don't need to remain there.
How I Can Help You?
Life Transition/Divorce
Health and Wellness
Overcoming Fear
Being Free of Anxiety and Depression
Emotional Imbalances
Organizational Issues