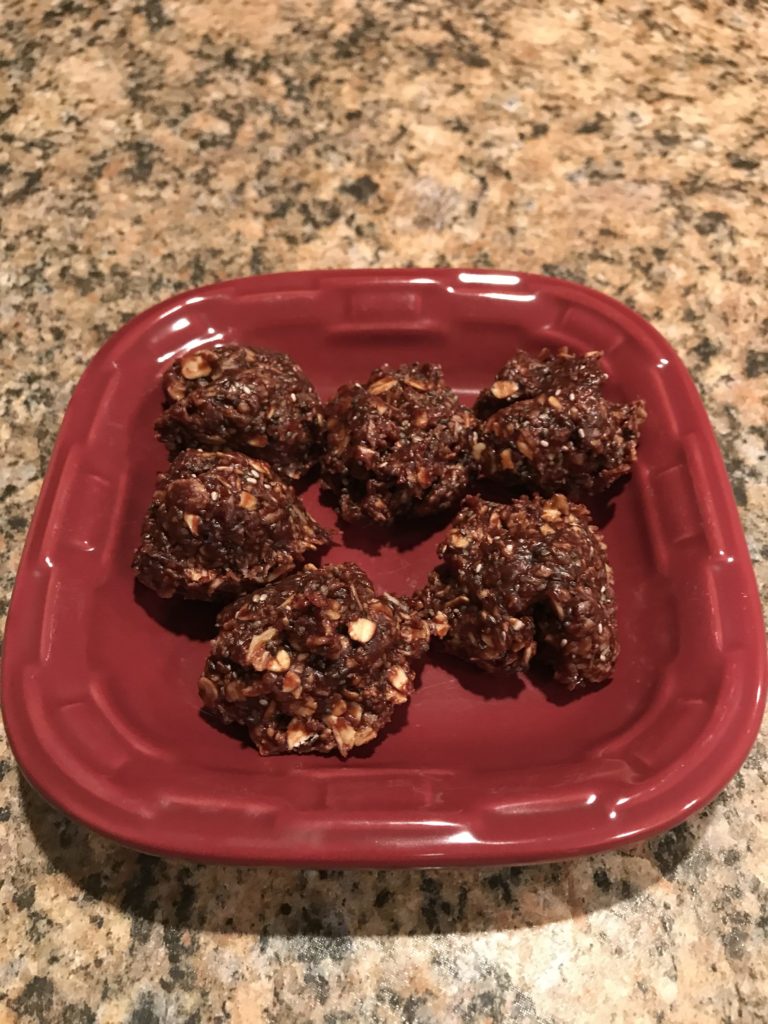 Bring to a boil the coconut oil, butter, honey, sugar and cacao powder.
Stir constantly and cook for about 1.5 minutes.
Remove from heat.  Add and mix in vanilla.
Stir in the remaining ingredients.
Quickly spoon onto a baking sheet covered in wax paper.
Place in the freezer till hardened.
Store in fridge.
Try not to eat them all at once!