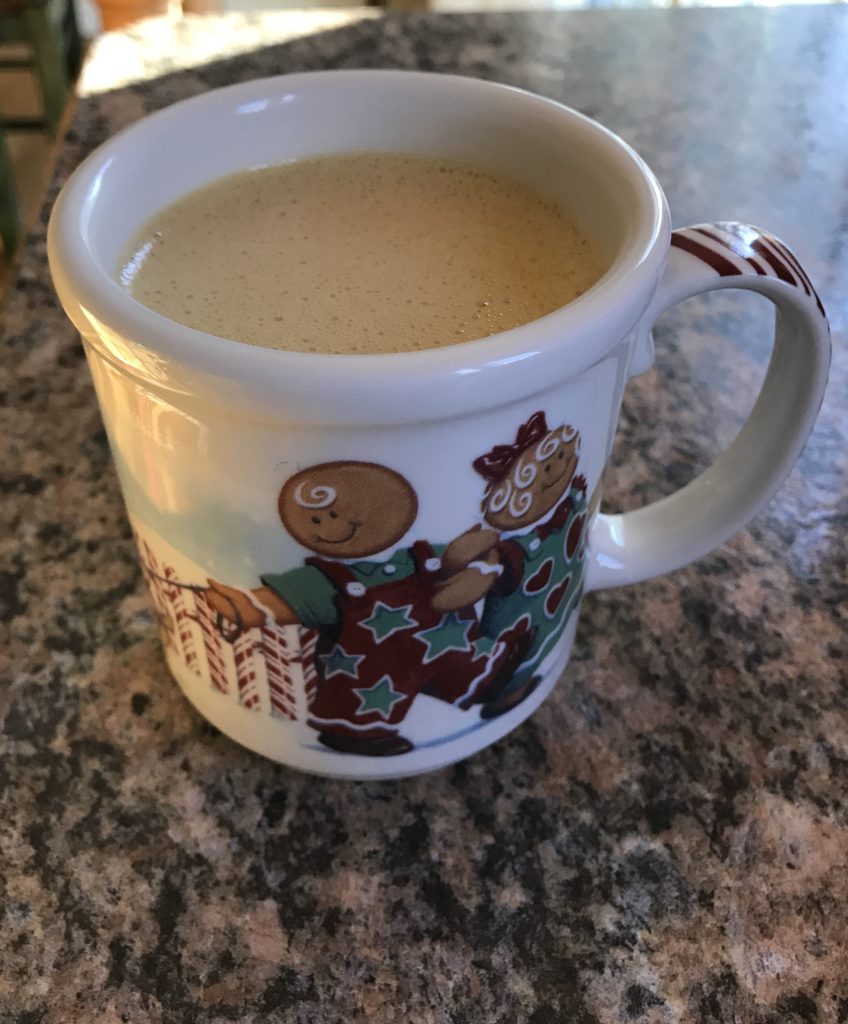 In a saucepan over medium heat, combine pumpkin puree, spices and maple syrup or coconut sugar.
Stir and heat for 2 minutes until fragrant.
Add the coconut milk and vanilla.
Bring to simmer (note don't bring to boil; would be too hot for food processor)
Pour into a food processor and blend until frothy, about 20 seconds.
Pour into two cups and serve.