Some of you may know I've been using Essential Oils since 2015 and I love them.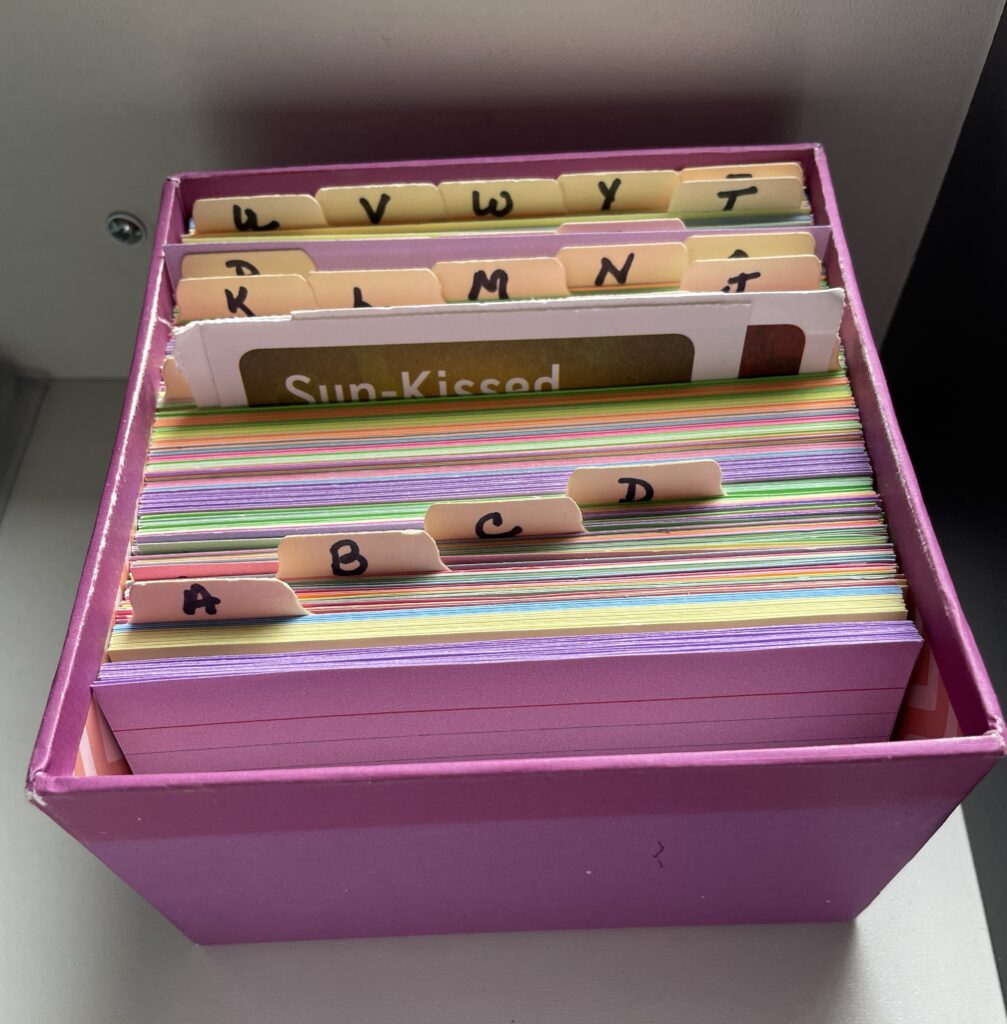 I diffuse them.  I apply them topically and I even ingest them (the ones that are deemed ingestible).
At night when I go to bed, I am always diffusing a relaxing blend and when I'm in my office I have oils that take any brain fog away and gives me energy to get through my workday.
I am always collecting different recipes.  This file box is in my desk draw, and I am continually capturing new recipes to try.  Perhaps one day I'll put them in a booklet.
How about you?  Do you use Essential Oils?  If you do, what do you love about them?  To encourage you to continue using them or to give them a try, I'm going to send out some diffuser recipe ideas for our winter months.  If you live in the Sunshine states, maybe this will help you get a picture of us cold weather friends.  The first one is called Spiced Cider.
If you would like to give some oils a try, feel free to reach out to me and I'll tell you how you can get started.  Or simply go to Order some oils by clicking here!   But know you save 25% by becoming a wholesale buyer (just like BJs or Costco).
I hope you decide to give them a try or if you currently are using them, you enhance your supply.
Your Spiritual Life & Health Coach … believing in you!