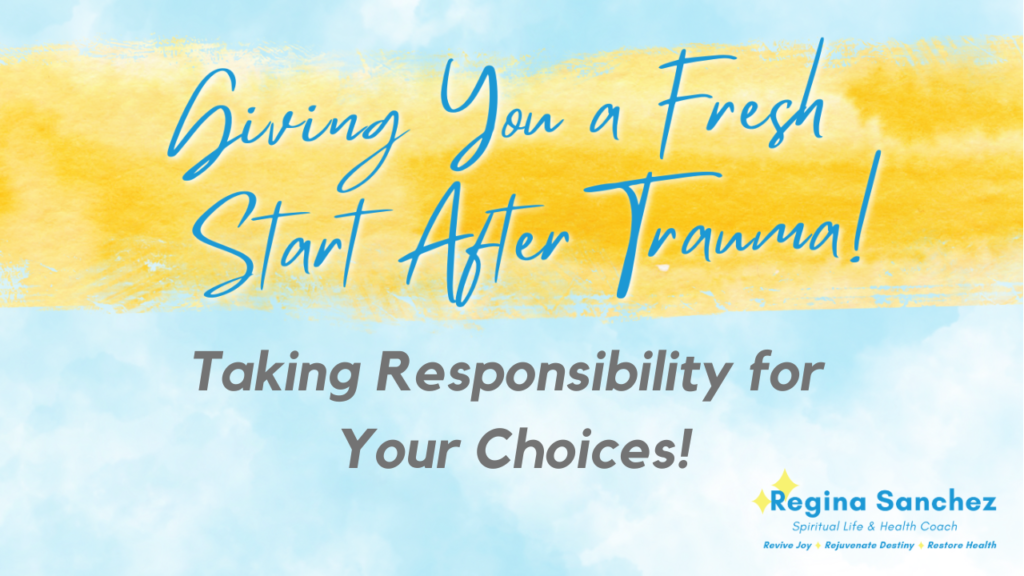 We live in a society where people do not want to take responsibility for their choices.  They want to pass the buck, find someone who is at fault or responsible for their situation or just want someone to be responsible for what has happened in their life.  We just seem to find it hard to take responsibility ourselves when we need to.  But the beautiful thing with taking responsibility is now we are in control.  We aren't letting other steer the boat so to speak.
I read this Scripture years again and it really caused some pause.
"People ruin their lives by their own foolishness and then are angry at the Lord."  Proverbs 19:3 New Living Translation, NLT.
Take a listen to this Podcast to understand why taking responsibility will help bring you freedom.
Your Spiritual Life and Health Coach … believing in you!